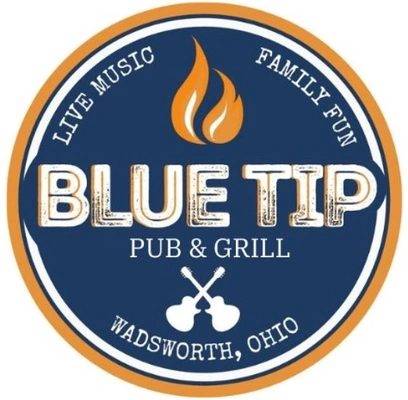 Blue Tip BBQ
Category
We're not your typical Pub. We've bootlegged the best recipes  our from all over the country to create a one of a kind dining experience. Grandma and grandpa created these recipes during prohibition and we're serving them alongside some of our very own modern, plant based dishes to bring you our creative Southern cuisine that will keep you coming back for more!
Not only will you enjoy great food but The Stage at the Blue Tip hosts some of the area's best talent every Friday and Saturday night.
Our 8,000 sq. foot facility can accommodate groups of all sizes. Reserve one of our oversized cable tables for 8-10 people  or host a party of 50 or more, whatever
the size we are ready for you.
Looking for a new and unique birthday party for kids or adults of any age.
Music and Moonshine lore all brought together in one unique place. From the beginning bringing NE Ohio a Nashville style Music House offering all genres of music was the goal. Adding in creative southern cuisine was just the bonus. We modeled our place after our grandparents small taverns, added some unique southern recipes, and then tied into legends of American bootleggers for you to enjoy.
130 S Lyman St, Wadsworth, OH 44281
Contact Info
130 S Lyman St, Wadsworth, OH 44281