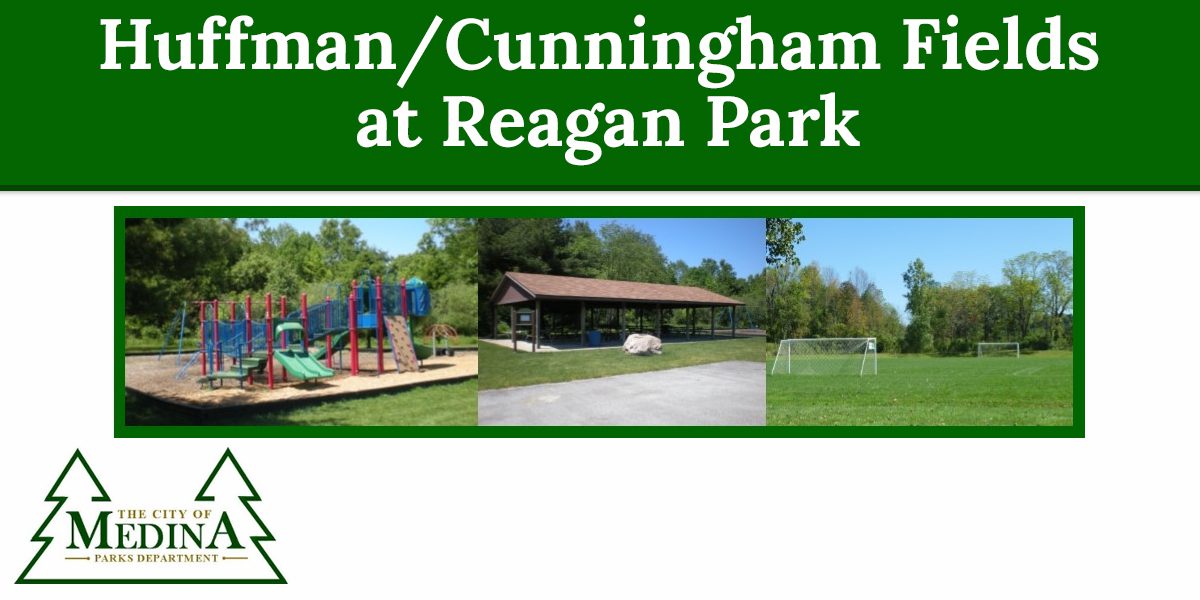 Huffman/Cunningham Fields at Reagan Park, City of Medina
Category
210 Acres, including soccer fields and bike trails.Soccer.
Season/Availability: April 1st to October 31st.
Venue Specifications: 7 Fields, 51 Acres (total for park).
On-site Parking: Approximately 300 spots, Chip & Tar Surface.
Athlete Accommodations: Male & Female Rest Room.
On-site Venue Amenities: Public Rest Rooms, Public Picnic Area.
Major Events Hosted: M.I.S.T. Tournament.
Weymouth Rd. and Huffman Rd, Medina, OH 44256
Contact Info
Weymouth Rd. and Huffman Rd, Medina, OH 44256