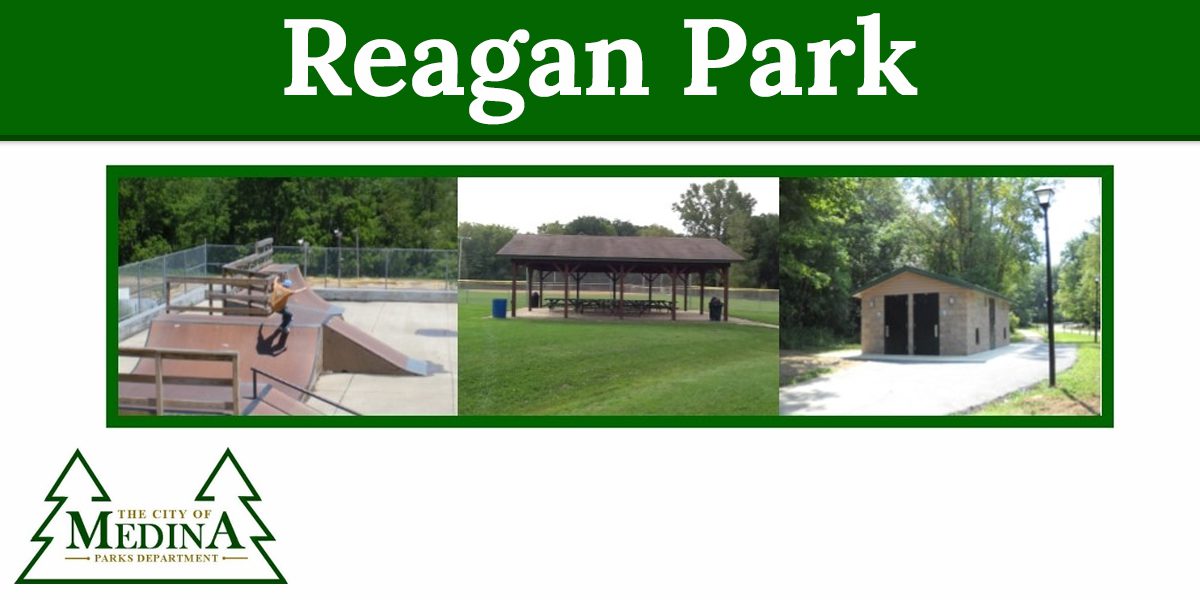 Reagan Park, City of Medina
Category
226 Acre Park with Bike Trails, RC Car Track, and Skate Park.Baseball, Softball, Football, Basketball.
Season/Availability: April 1st to October 31st.
Venue Specifications: 7 Fields, 1 Court, 265 acres (total for park).
Spectator Seating Capacities: Some bleacher capacity at football field.
On-site Parking: 332 spots, 12 handicap, Chip & Tar Surface.
Athlete Accommodations: Male & Female Rest Room.
On-site Venue Amenities: Concessions, Lighting, Scoreboard, Electric Services, Public Rest Rooms, Public Picnic Area.East Reagan Parkway & Weymouth Rd (St Rt 3)
Medina, OH 44256
550 E Reagan Pkwy, Medina, OH 44256
Contact Info
550 E Reagan Pkwy, Medina, OH 44256