First-Rate Family Fun
Explore the possibilities in Medina County
By Katie Jackson
Some destinations are like diner menus. They offer everything, sometimes sacrificing on quality just to keep everyone content. I used to play it safe when planning trips for our family of four, but then I discovered a place where the array of activities and eateries were all best in class. Imagine a zip code where you want to ask for the recipe for everything you taste while in it. Well, I have good news: it's already on the map! Here's a recap of our recent three-day taste of Medina County.
Where every day is a special occasion
"I can't say that I've ever had a breakfast burger," Paul said in between bites of cheesy eggs, sausage, bacon and maple syrup sandwiched between a brioche bun. Beside him, our seven-year-old daughter, Ava, sipped her way toward a third refill of draft root beer. I was pretty sure we'd never let her have soda before noon. But then again, we'd also never taken her to a historic bank-turned-pub giving A&W a run for its root beer.
"I can't say that I've ever eaten in a bank vault," nine-year-old Jack added, looking up at the massive, 100-year-old steel doors we'd walked through.
The hostess had seen the kids' eyes widen and their jaws drop when we walked into PJ Marley's—our first stop in downtown Medina. She sat us in the restored bank vault, which is normally reserved for private events and larger parties.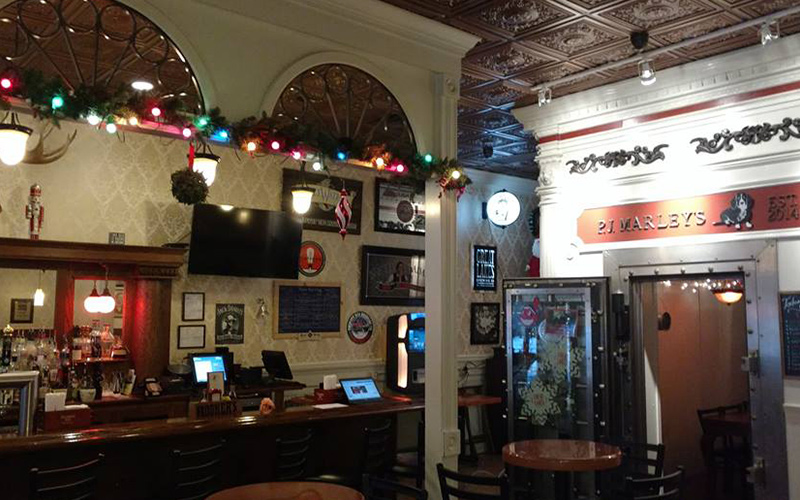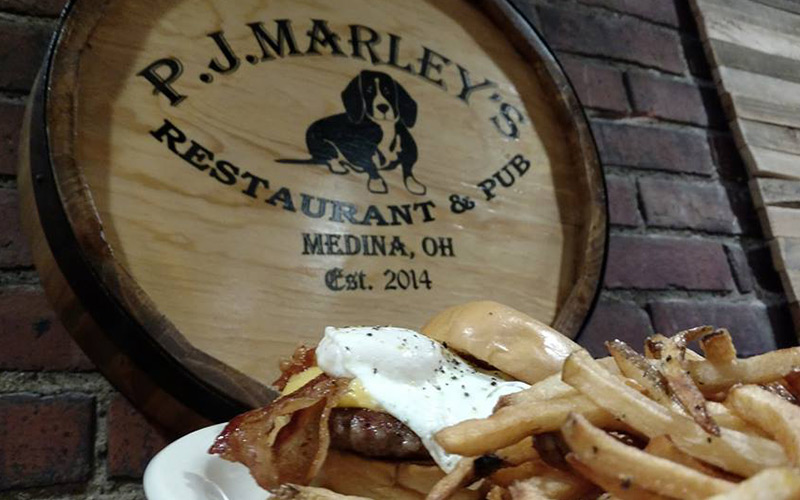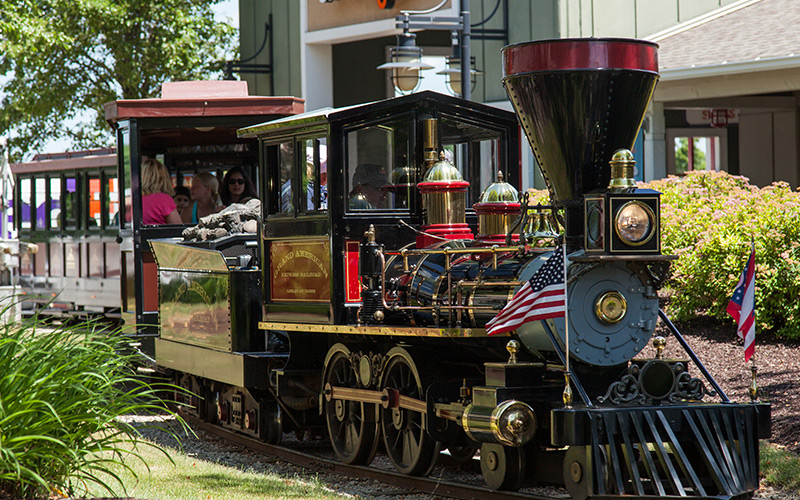 "I want to have my next birthday party here," Ava announced two hours, 20 arcade games and a few rounds of laser tag later. "I want to have every birthday party here," Jack said. Medina County's newest hub of fun—Scene75—may have ruined my kids. Were they going to expect every entertainment center from here on out to have at least 18 holes of black-light mini golf, spinning bumper cars, inflatables, bowling lanes, electric go-karts, a food truck alley and a 4-D motion theater? Normally you can go to a place like this and justify not spending time or money on the parts that aren't up to par. But at Scene75, every arcade game and attraction is far above average. Skipping something seems almost sacrilegious!
When Christmas lands on a summer break
The Aurora Borealis, sprinkled with giant snowflakes, swirled around us and enticed us forward.
Mesmerized by the spinning blue, purple and green lights, we were soon swallowed by the Blizzard Vortex. This crazy tunnel serves as the gateway to Castle Noel—40,000 square feet of holiday season meets Hollywood—a.k.a. "the world's largest private collection of Christmas movie props and costumes."
"No way," Paul said, staring up at Ralphie's slide from A Christmas Story. "Yes way!" shouted Ava and Nick, climbing up the snow-covered hill where Santa Claus greeted everyone on the tour who wanted to recite their Christmas list before flying down the slide into a pile of fake snow. To my knowledge, neither kid had even seen this cult Christmas classic! They were, however, the first to recognize Whoville (and that was before they saw the life-sized Grinch), and point out that the moving snowman was from Christmas with the Kranks. They could even quote Will Ferrell's Buddy the Elf at the Elf costumes exhibit.
"Maybe I shouldn't have had such a big breakfast," Paul laughed. Squeezing through the chimney simulator gave us all a newfound appreciation for the jolly old fellow. Inspired by Castle Noel to embrace my inner Santa, I wanted to get a head start on Christmas shopping. So later that afternoon I suggested we swing by Ohio Station Outlets. While I hunted for bargains, Paul and the kids headed straight for Caboose Corner for tickets to ride on one of the mall's vintage trains. "The Victoria was hand-built and imported from England," Paul later told me. "She's truly one-of-a-kind."
"Like The Polar Express," Nick added. Ava nodded in agreement. I think she was too overwhelmed with excitement to use words. Meeting Santa and Chugga Chugga Charlie, Ohio Station's mascot, in one afternoon is a lot for a first grader.
Who knew hot dogs and hot rods could get any cooler?
"Should we wake them?" I asked Paul the next morning. The two snoozing alarm clocks that normally have us up before the sun were probably still dreaming of sugar plum fairies. He shook his head, giving us permission to relax a little more, too.
When it was too late for breakfast and too early for lunch, we started day three in Medina at Dan's Dogs. Although tempted by the countertop section with the spinning stools, the kids quickly slid into a teal and pink booth—eager to play DJ at the mini jukebox pre-loaded with 1950s hits. While Paul got nostalgic about the throwback motif, I scanned the menu. Not only did it carry our kids' favorite foods, it married them! "Hot dogs smothered in pretzels, chips and cheddar cheese sauce. This is genius," I marveled after a bite of The Party Animal.
"So is the Frito Bandito Dog," said Paul, his hands wrapped around a hot dog covered with chili sauce and crushed Frito corn chips.
These weren't just any hot dogs, either. Dan's dogs are grilled-to-order, 100% beef and served in toasted, split-top, New England-style buns. "Next level" is how Nick—the hot dog connoisseur—described them.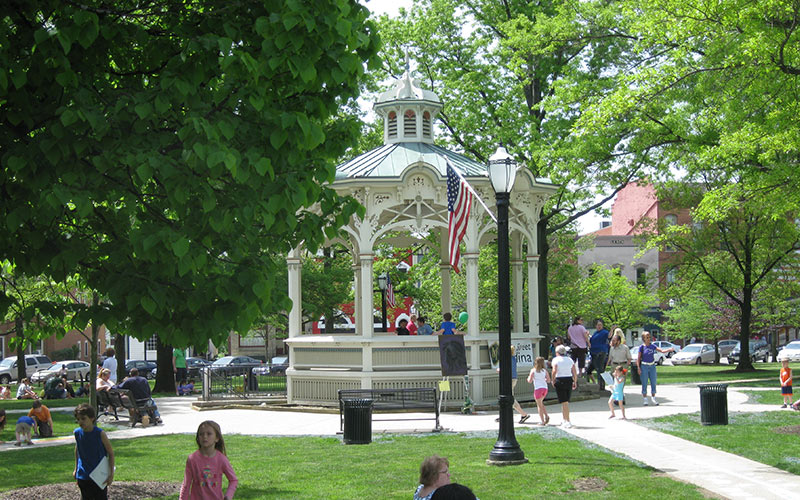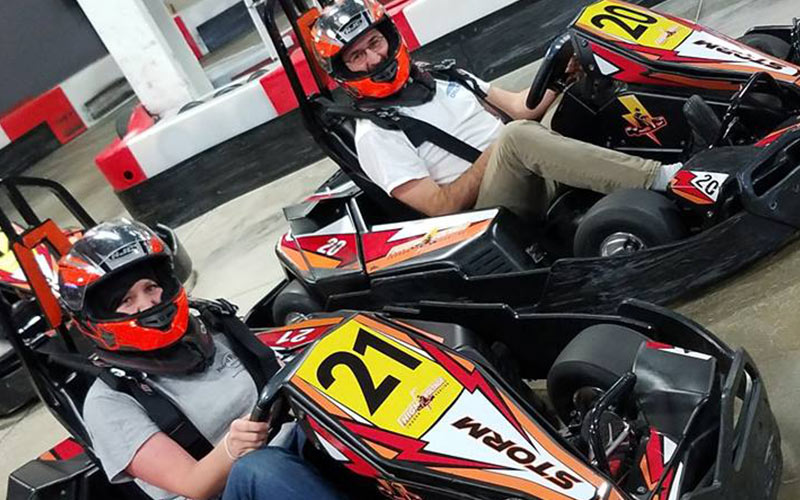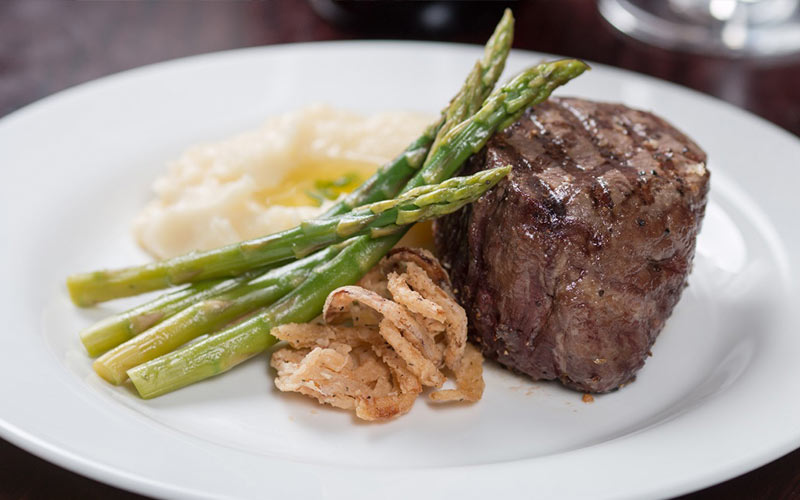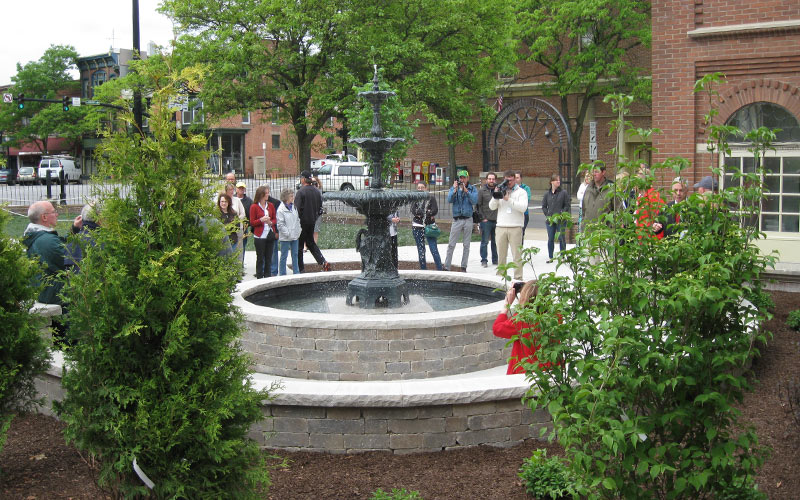 Next, we traded the black-and-white-checkered diner floor for black-and-white-checkered racing flags.
"Should we race them?" Paul asked, tightening his helmet strap and referring to our kids who couldn't wait to rev their engines. "When in Rome," I said. After all, High Voltage Indoor Karting's claim to fame is its fleet of Storm Series ProKarts designed and built in Italy. I didn't know about all the technology and torque advances, but I did remember the referee saying the karts have a reverse gear—practically unheard of in karting. Then, he explained how to navigate the tight turns on the outdoor portion. "Seriously?" Nick asked. He'd raced a lot of circuits in his nine years but never on a track that started inside and continued outside.
"Was there something in the water?" I thought to myself. Or maybe Medina is just home to a higher-than-usual concentration of overachievers in everything from draft root beer and 4-D fun to Christmas decor, hot dogs and racetrack designs.
"Winner doesn't have to buy dinner, but loser of the race picks the place!" Paul told the kids after they'd crushed us on the last lap. Jack and Ava both made it onto their age groups' leaderboards and were beaming brighter than Castle Noel's 25-foot-tall Christmas tree.
Why we'll be coming back
Since Paul was picking, I wasn't surprised that we celebrated the end of a successful mini-vacay at Medina County's favorite steakhouse. The kids split a meat lover's flatbread pizza, and I broke into crispy egg rolls—both dishes featured beef raised on Circle L Steakhouse's ranch, Circle L Limousin. When the waiter asked Paul how he wanted his prime rib cooked, he thought about it for a second.
"The Medina County Way," he finally said. "Everything you guys do here seems to be outstanding. I trust chef's judgement."
"Good choice," said the waiter, winking at us like we were locals.