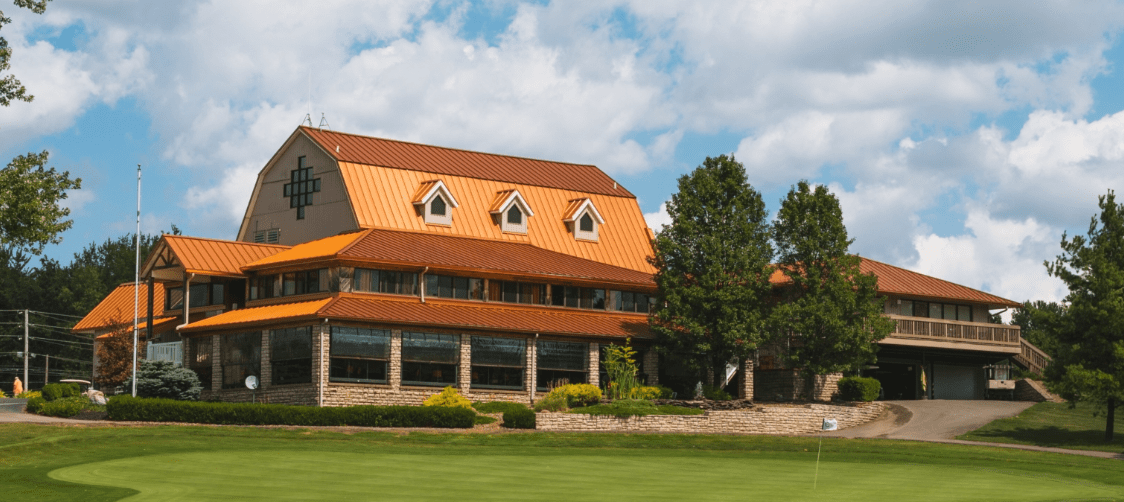 Coppertop Golf Club
Category
Coppertop Golf Course is an 18-hole layout that marches over rolling fairways and tight tree-lined fairways. Water comes into play on a few holes, but it is the mature trees that will test your skill. These trees give Coppertop its beauty, but they place a premium on accuracy. On several occasions you will be driving from tee boxes overlooking the fairways. One of the most beautiful courses in the area, Coppertop is a fun place to play golf conveniently located in Valley City, Ohio.
They are pleased to announce that the new Golfers Pub at Coppertop is now officially open! An amazing facility, almost entirely designated as a golfers hangout, while still serving up plenty of great food options with a full service bar.
Coppertop can host ANY party. From small birthdays to large corporate events – they do it all!
5740 Center Rd, Valley City, OH 44280
Contact Info
5740 Center Rd, Valley City, OH 44280