Medina County is the kind of area that truly has something for everyone.
The vast array of festivals, shopping, attractions, historic architecture and eateries make Medina County a special place to visit and live.  Some of the area's attributes that have put Medina County on the nationwide map are:  some of the finest, best preserved Victorian architecture; an internationally famous candle making facility-Root Candles; and a strong economic base with companies like MTD, Westfield Insurance, Eaton Corporation and RPM's World Headquarters. But today's appeal of Medina County is its ability to retain rich traditions and values, and create events and happenings around these values, the local history and agricultural base.
Distance From Popular Cities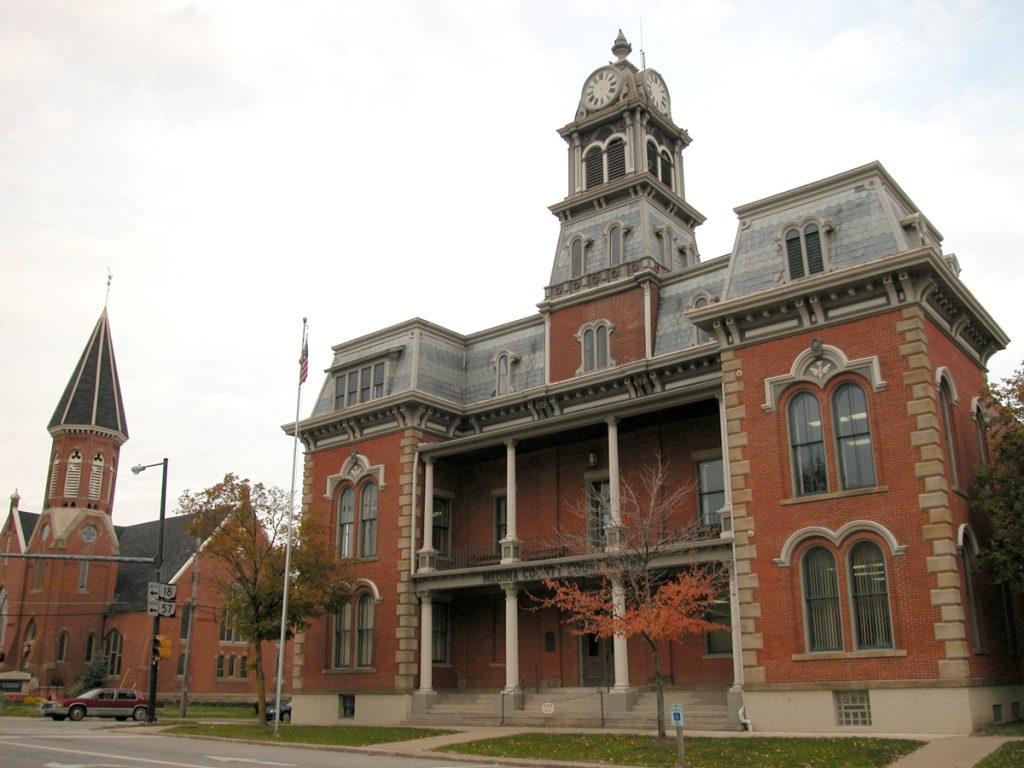 Each year, Medina County features its annual Fall Foliage Tour with many of the area farms, parks, historical societies, and shops participating to provide a superb drive-it-yourself tour.  In the past, this two-day event has featured such stops as a llama farm, orchards, wineries, historical sites, among others.  The drive itself takes visitors through picturesque, rolling hills and rich farmland to provide a panoramic view of the county in all of its fall splendor.
Each of the communities within in the county have their own signature events.  Valley City, also known as the Frog Jumping Capital of Ohio, boasts its annual frog jump contest.  Stop by Wadsworth for the Blue Tip Festival and see one of the longest parades in Ohio and world's tallest matchstick. Buzzard Day in Hinckley (March 15) marks the return of the buzzards for the summer season and they always show up.  The unique community festival the following weekend also features crafts, its famous pancake breakfast and is a fun-filled day for all ages.  March is maple syrup time in Northeast Ohio and the Chatham Township Fire Department continues the tradition of the Chatham VFW and hosts a wonderful pancake and sausage breakfast at the Chatham VFW Hall Saturdays and Sundays in March.  The Medina County Fair is one the area's largest annual attractions with several acres of games, rides, ethnic foods and top entertainment.  Brunswick's Summer Celebration, another community event, captures the spirit of days gone by with excellent eats, handmade country crafts and more.  The entire village of Lodi participates in their annual Sweet Corn Festival which makes this event truly a community effort with, of course, corn on the cob available fresh from local farms.  Other enjoyable events include Art-in-the-Park, the Medina Fest, monthly Flea Markets, nine Gun Shows, four Toy and Train Shows a year, Arts Week events in July, Candlelight Walks and holiday light displays at the Fairgrounds, just to name a few.
While visiting Medina County, take in a free old-fashion band concert in Medina's Public Square on a June or July Friday evening, or if it's chilly weather you prefer, visit the Square for the Medina Ice Festival in February.  Tour our historic churches and historical societies.  Stop by the Northern Ohio Railway Museum open Saturdays from mid-May through October.  Weather permitting, on a specific Saturday each month you can even take a short ride on restored trolley car ($).  Visit their website for hours, dates and which Saturday you can hop on a trolley car.  Check out one of the drive-it-yourself tours offered by the Bureau to enjoy the sites and shops as you wonder across Medina County.  For motorcycle enthusiasts, call for a brochure and enjoy a one day ride.  Outdoor adventurers can hike to Worden's Ledges to see the intricate stone carvings of Nobel Stuart.  Hike the Ledges at Whipp's Ledges in Hinckley or Princess Ledges in Brunswick.  Golf enthusiasts can enjoy some of Ohio's finest and most scenic championship courses scattered throughout the county.  Or bring the family to enjoy our enchanting miniature golf courses for unique and hilariously entertaining fun.  Alien Vacation offers freaky 3D blacklight year-round mini golf.  Scene75 Entertainment Center has mini-golf, karting, laser tag, an arcade and more.  If you love karting, High Voltage Indoor Karting has an indoor European style track and during the summer, an outdoor track with longer straight-aways. Make sure you stop at Castle Noel, open weekends all year long.  The museum has the largest collection of Christmas movie props, set pieces and costumes along with NYC department store Christmas window displays, 'I Had That' Toyland Experience, the Santa Squeeze, and Blizzard Vortex! Fun! Fun! Fun! for the whole family.
Our charming county has many farms, orchards, garden centers and farm markets.  Once a month from May to September, Creekbend Ranch hosts Buckin' Ohio Pro Bull Riding Rodeos to showcase their own nationally ranked buckin bulls, as well as others.  Experience a rodeo with many pre-show activities such as music, barrel racing, good food, mutton bustin for children and more.  Make it a memorable family event.
Medina County has a wealth of wonderful and unique shops within each of our towns.
At Ohio Station Outlets over 50 outlets and local shops; Hollo's Papercraft (crafters, paper supplies); Mel's Sweet Shop (candy making and cake decorating supplies, fresh fudge); the Log Cabin Shop which caters to re-enactors, antique shops and antique malls.  Truly something for everyone.
With the vast array of activities, events and some of the most beautiful historic architecture in the State of Ohio, Medina County is a well worthwhile area to visit.
Most of the communities within the county have a town square, gazebo and authentic Victorian buildings encircling the Square.  Strong community effort and commitment have helped to maintain and preserve the beauty of these Squares for all to enjoy.  We hope you will see why Medina County is so special.  Come Explore the Possibilities… in Medina County.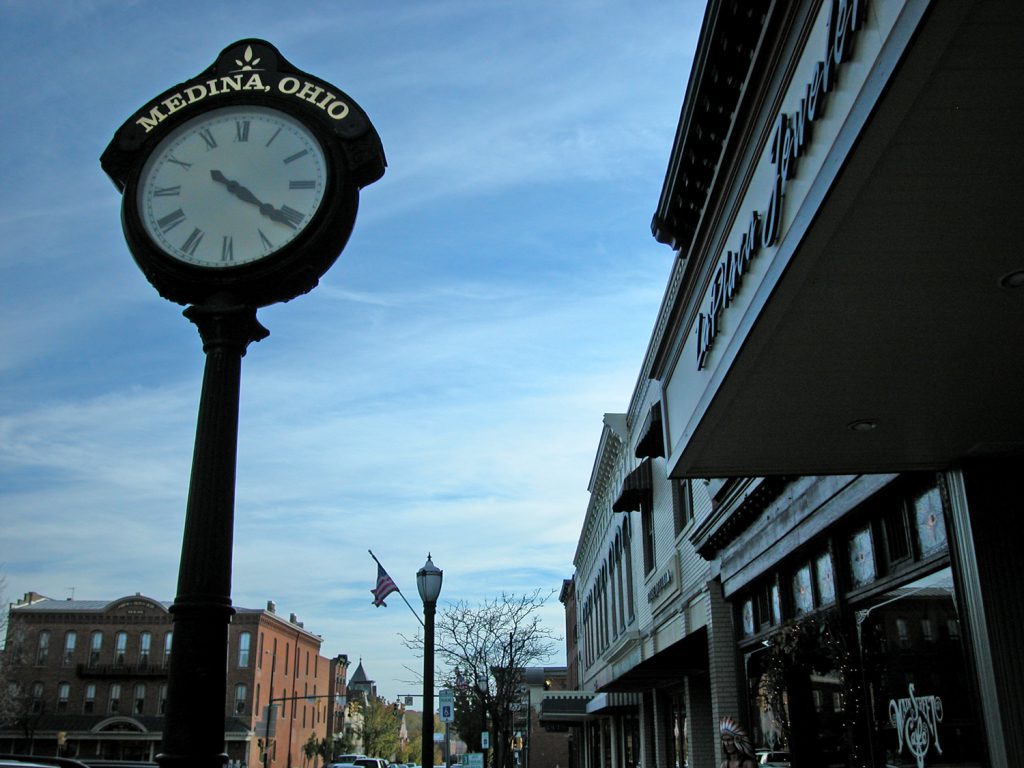 Stay At One Of Our Favorite Hotels or B&Bs!
Receive Updates About Upcoming Events