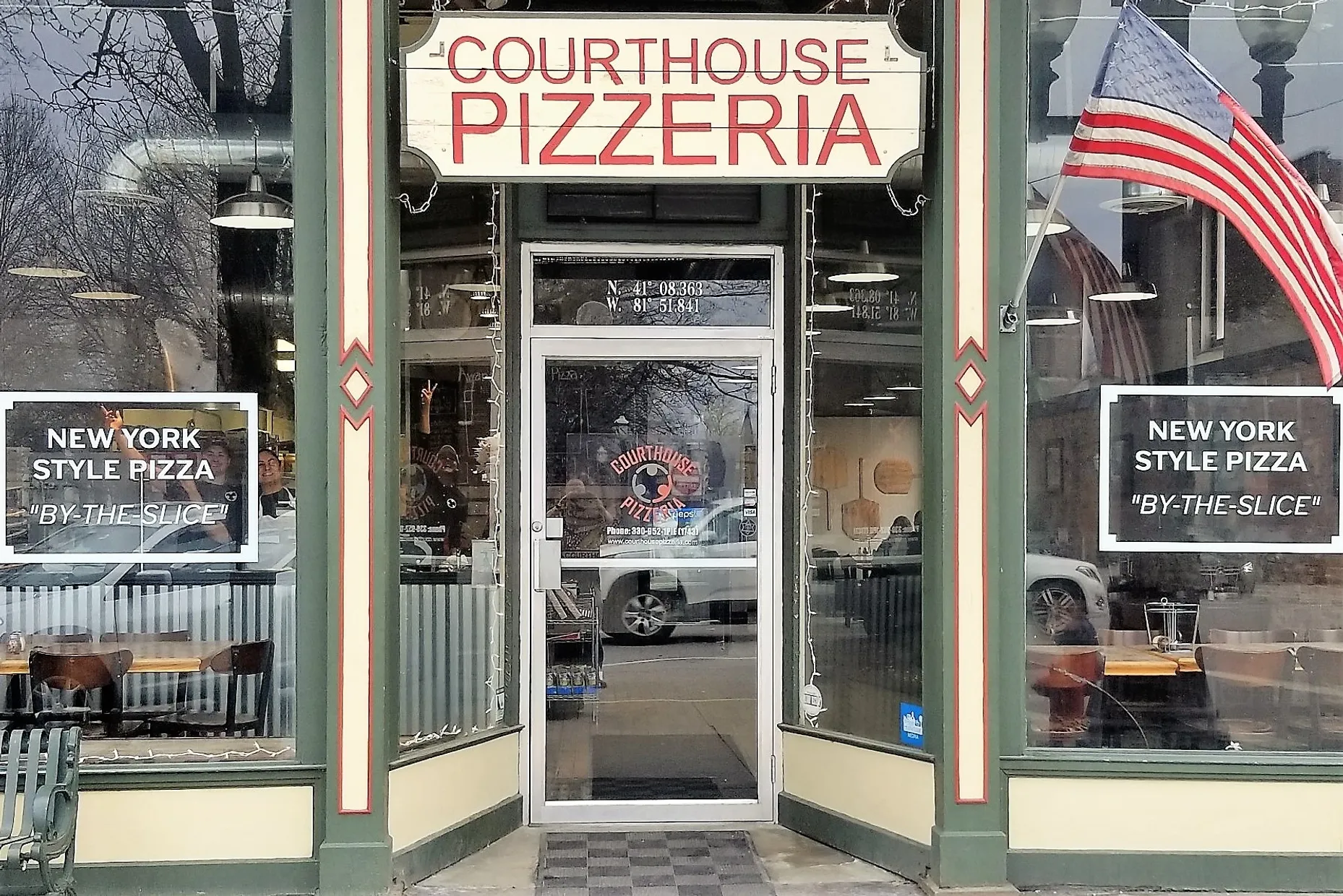 Courthouse Pizzeria, LLC
Category
We opened Courthouse Pizzeria in 2015, converting the oldest building in Medina, Ohio into a gathering spot for local friends and families.  We pride ourselves in the quality ingredients used in all our offerings.  We make our dough & sauce in-house every morning, our veggies are cut fresh, and all of our proteins are premium brands and cuts.   A key difference in our Pies is the flour we choose to use.  Our flour is Non-Bromated and Non-Adulterated.  Essentially, not soaked in bleach and hydrogen peroxide.  So, before you order from elsewhere, ask why type of flour they use.  We bake our Pies "On The Stone" in our old-school 50+ year old ovens, along with our Subs & Chicken Wings.
Many ask "What Does Your Logo Represent?"  Our Logo was designed to represent "Unity", see the 3-individuals of various colors holding hands?  We opened our Pizzeria to be a place where a community can come hangout and build long-lasting memories with family & friends….  
We hope to see you soon!  
2 Public Square, Medina, OH 44256
Contact Info
2 Public Square, Medina, OH 44256