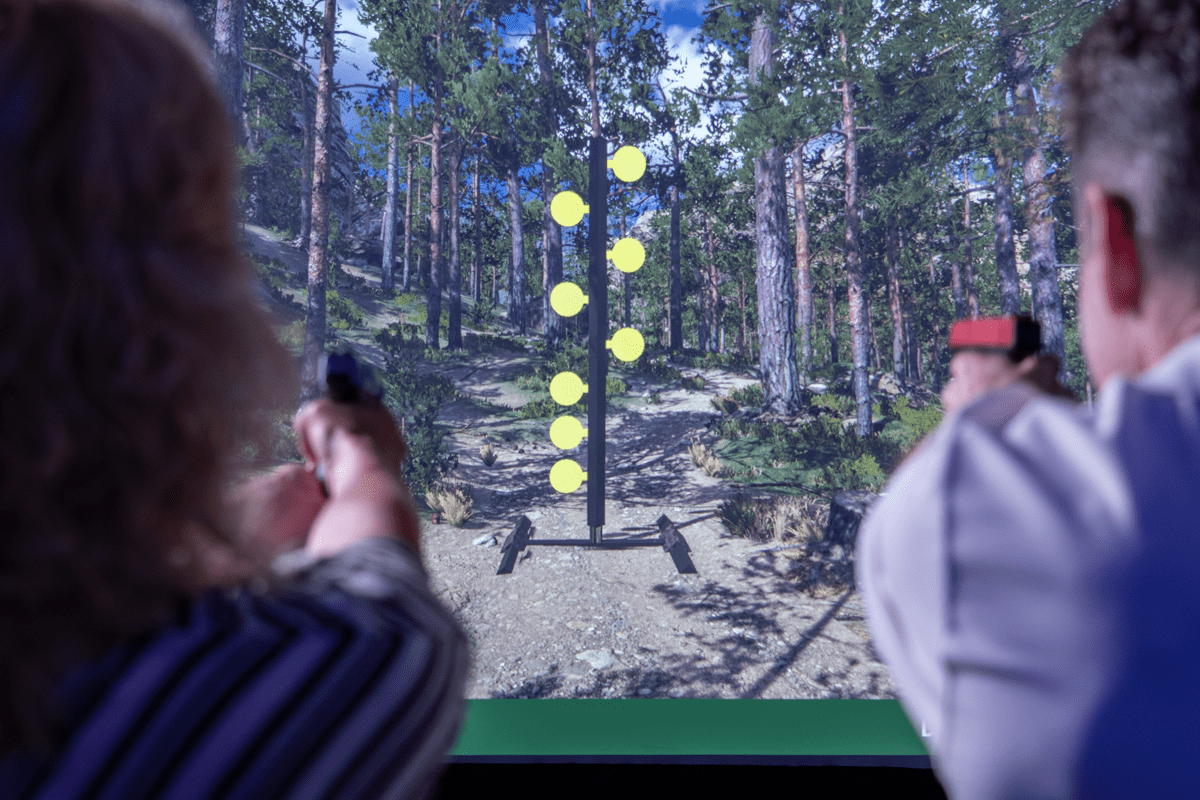 Engage Virtual Range
Category
Do you ever wish to learn a valuable skill AND have a blast while doing it? Our virtual shooting range is an indoor shooting range simulator where you can have fun and level up your sharpshooter skills, even if you've never shot a gun.
Why Simulated Shooting?
• Learn – Personalized training and classes for all shooting skills and experience levels.
• Play – Challenging, fun, and family-friendly simulated shooting experiences.
• Compete – Simulated shooting sports competitions that are challenging and realistic.
Highlights
• Build confidence in a non-judgmental environment
• Professional instructors with extensive firearms backgrounds
• Keep track of your progress each time you visit
• Save money on expensive ammo
• Realistic handguns and rifles with recoil
5035 Beach Rd, Medina, OH 44256
Contact Info
5035 Beach Rd, Medina, OH 44256