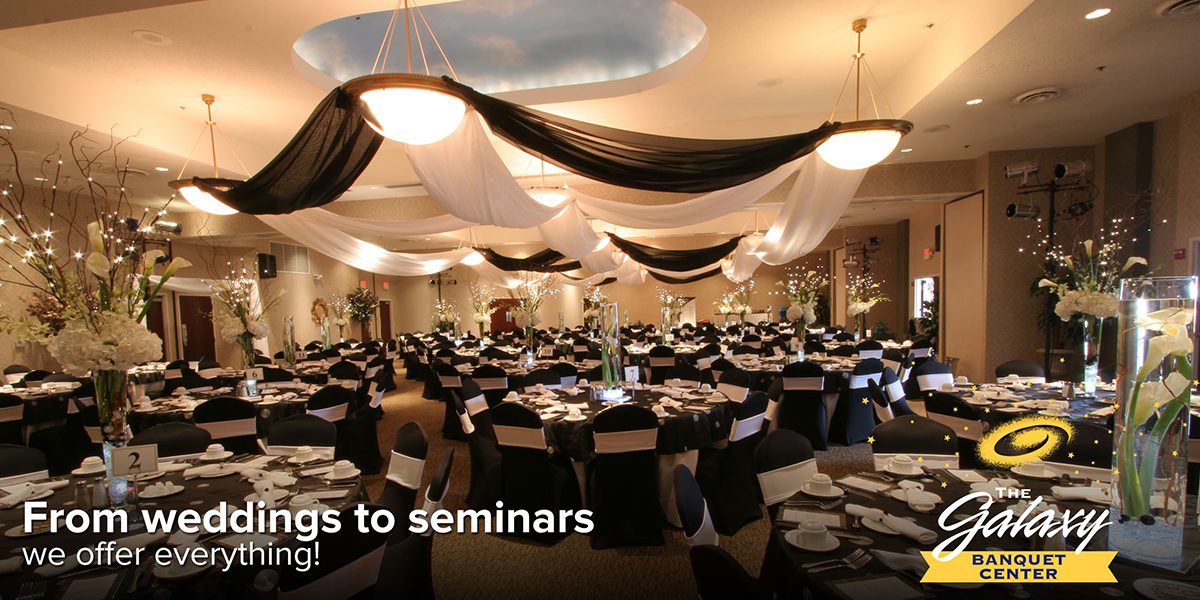 Galaxy Restaurant & Banquet Center
Category
Northeast Ohio's most unique restaurant and banquet facility.
The Galaxy Restaurant – all under one roof: Circle L Steakhouse, Wine Room, Sports Bar, Outdoor Patio.
The Galaxy Banquet Center – events from corporate to weddings for up to 500 people.
Whether an intimate setting for 10, buffet dinner for 300, or seminar for 500, the Galaxy Banquet Center is a great choice for your business or social event. For business, we offer excellent amenities to easily conduct meetings, seminars, and corporate functions of any size group from 5 to 500.
Hotel arrangements for weddings, business trips, and other special occasions are made easy with our Holiday Inn Express Hotel and Suites or comfort Inn and Suites, both of which are conveniently located next to the Galaxy Banquet Center and restaurant. Both hotels feature comfortable guest rooms and suites, extensive fitness center, indoor pools, free wired and wireless high-speed internet, complimentary breakfast, and room service from the Galaxy. Our hotels offer plenty of pampering amenities to make your guests comfortable.
AV equipment – available for rent
Wifi – Yes
Onsite catering – Yes
Outside catering accepted – No
Handicap accessible – Yes
Free parking – Yes
Outdoor space – Yes, patio at Comfort Inn
Stage – No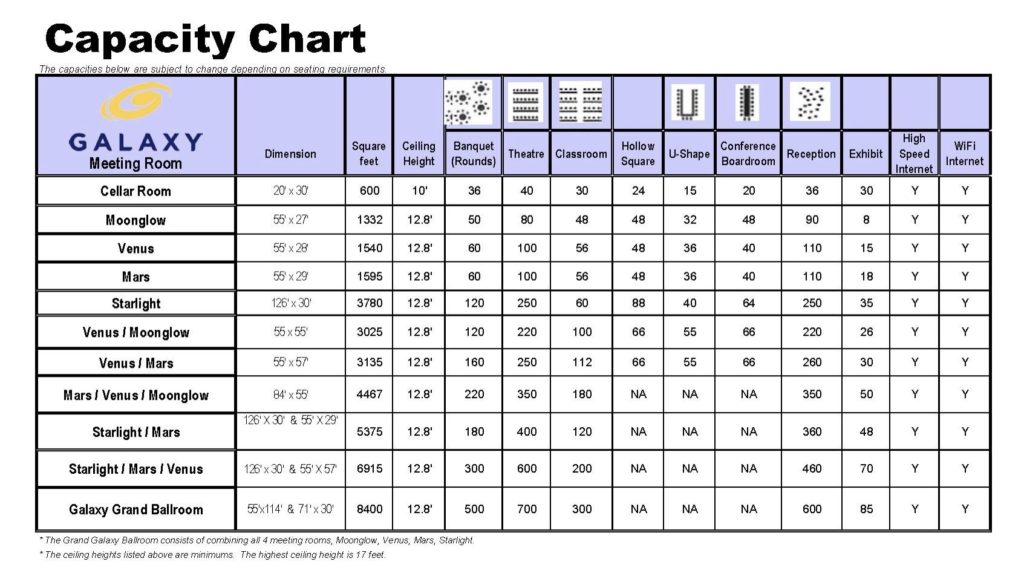 201 Park Centre Drive, Wadsworth, OH 44281
Contact Info
201 Park Centre Drive, Wadsworth, OH 44281