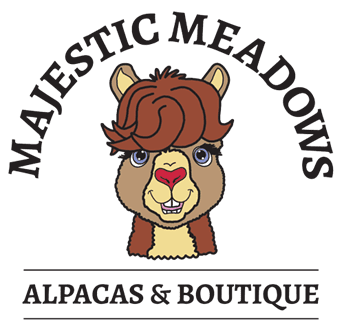 Majestic Meadows Alpacas & Boutique
Category
Fun for the whole family!
Majestic Meadows Alpacas is the perfect place to relax and de-stress while enjoying the outdoors.  The 20-acre Medina property includes open pastures for you to roam and visit alpacas and their animal friends. Currently there are 70 plus alpacas on the farm along with miniature donkeys, Nigerian dwarf goats, angora goats, nigora goats, babydoll sheep, Shetland sheep, highland miniature cows, kangaroos, llamas, miniature horses, miniature potbellied pigs, Gus, a dromedary camel and Sheldon the sulcata tortoise.
Pro Tip! Reserve your visit time here: https://majesticmeadowsalpacas.com/ and order food bags in advance. If you get more than one, put all but one away before you go in with the animals. They know what it is and they will grab it!
4195 Abbeyville Road, Medina, OH 44256
Contact Info
4195 Abbeyville Road, Medina, OH 44256