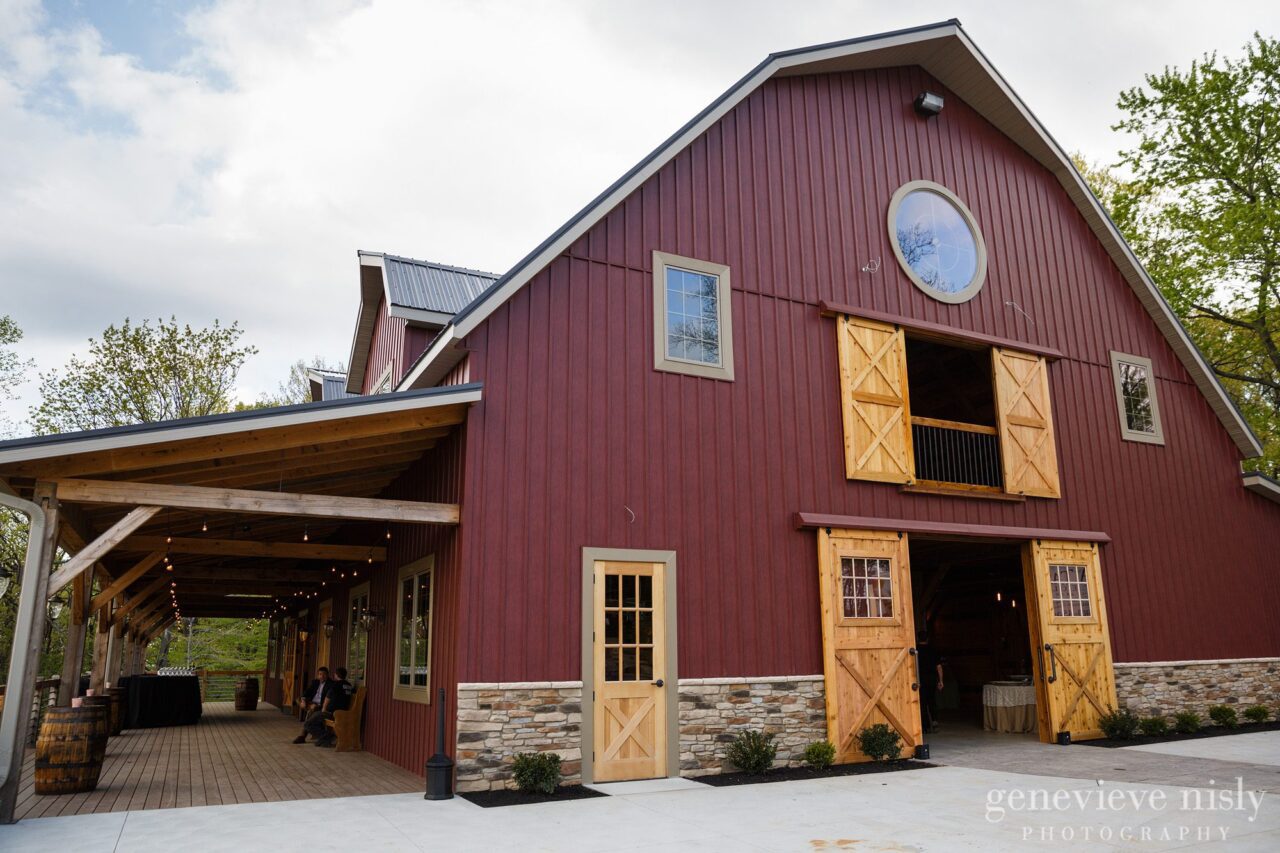 Mapleside Farms in Brunswick, Ohio
Category
Ideal for larger events such as weddings, receptions, and larger corporate, or social events. The Barn's beautiful post and beam construction is the quintessential picture of true rustic elegance with all the comforts of a modern venue.
Set atop 120 acres, the breathtaking views of the apple orchard and Northeast Ohio landscape are sure to impress your guests and make your day one that you will remember forever.
You and your guests will enjoy the finest of culinary experiences with fresh local ingredients, beautiful food presentations, and superior event planning. Our expert staff and stunning new space create the perfect place to celebrate your wedding, host your holiday party, conference, or other social event. All we ask is that you come and enjoy! Leave the rest to us!
The Barn can accommodate up to 300 guests indoors and up to 500 indoors and outdoors. This brand-new venue is filling up fast, so contact us to book your special event today.
Meeting room – 7,250 sq. ft.
Banquet capacity – 300 (500 if using outdoor space)
Reception capacity – 300 (500 if using using outdoor space)
AV equipment/Wifi not available
Onsite catering available, outside catering not accepted
Main level is handicap accessible, upper level is not
Free parking
Outdoor space available
Platform and stairs available
The lodge features 6,000 square feet of rustic country feel featuring a 30-foot high stone boulder fireplace, our famous "Apple Tree Bar" displaying a giant upside-down iron and hand-blown glass apple tree chandelier with a winding exotic granite top bar.
This fabulously warm and rustic party center also includes a second story loft overlooking the room with a glowing quartz top wine bar. The west side of the building provides wall to wall windows overlooking an amazing 60-mile view of the Ohio countryside along with some of the most beautiful sunsets in northeast Ohio. This building also includes a 900 square foot hardwood dance floor.
Meeting room 6,000 sq. ft.
Banquet capacity 220 (300 if using outdoor space)
Reception capacity 200 (300 if using outdoor space)
No wifi or av equipment
Onsite catering available, outside catering not accepted
Handicap accessible – bar, restrooms, and dance floor are accessible. There are three steps up to tables, however, a table can be placed on the dance floor. Upper level not accessible
Free Parking
Outdoor space available
No stage available
The cellar is another warm rustic 2,500 square foot venue that includes a large stone fireplace, a timeless open rough-cut timber frame ceiling, old fashioned Edison lighting features and large wood dance floor.
Ideal for mid-sized events such as receptions, conferences, holiday parties, and other social gatherings such as showers or family reunions. The Cellar can be designed and set up to fit the type of the event that you're having. Let our creativity and experience bring your vision to life.
Meeting room – 2,500 sq. ft.
Banquet capacity – 100
Reception capacity – 100
No AV equipment or wifi
Onsite catering available, outside catering not accepted
Handicap accessible from the outside
Free parking
Outdoor space available, no stage
294 Pearl Road, Brunswick, OH 44212
Contact Info
294 Pearl Road, Brunswick, OH 44212