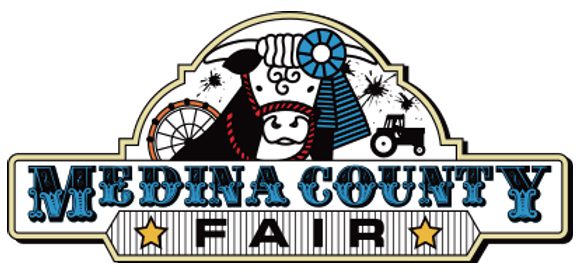 Medina County Community Center
Category
Before you plan your next event, please consider the Medina County Community Center. We have facilities for conventions, exhibitions, industry shows, charity balls, auctions, business meetings, dances, Oktoberfest, and more!
All of your events can be held in this massive building. Total square footage is 34,000. One or two different events can be held at the same time depending on the amount of space you need. The halls can be inclusive or closed off according to need.
The Medina County Community Center can be reached by any of the main interstates. There are five motels within 10 minutes of the Community Center and at least 10 restaurants within that time frame.
Entire facility – 34,000 sq. ft.
West section – 128'x100'; 12,800 sq. ft.; 840/banquet rectangles; 1,080/theater; (55) 10×10 spaces $900/day
Center Section – 66'x100'; 6,600 sq. ft.; 379/banquet rectangles; 720/theater; (28) 10×10 spaces $550/day
East Section – (includes kitchen $285/day) 148;x100'; 14,800 sq. ft.; 973/banquet rectangles; 1,800/theater; (72) 10×10 spaces $1,300/day
AV equipment – screen
Wifi available
Onsite catering – kitchen available in east section
Outside catering accepted
Handicap accessible
Free parking
Outdoor space available
Stage – (12) 3'x8' sections
735 Lafayette Rd, Medina, OH 44256
Contact Info
735 Lafayette Rd, Medina, OH 44256