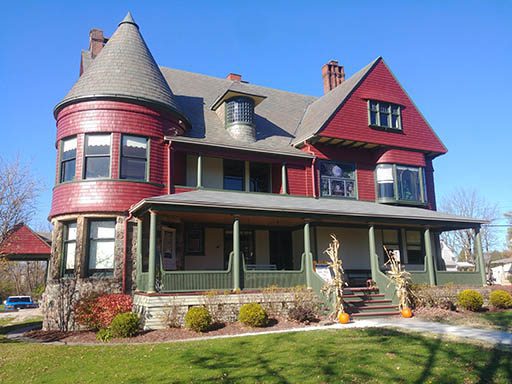 McDowell-Phillips House Museum
Category
In 2019, the Medina County Historical Society held a capital drive to purchase and preserve the iconic McDowell-Phillips house located at 205 S. Prospect Street in Medina. This beautiful Queen Anne Shingle-Style home was built in 1890 by R.M. McDowell. Located in the Bankers Row historic district the house features 7 fireplaces, and 14 rooms; considered the largest house in Medina. It is a historic landmark and will serve as an additional museum to house our collections as well as many significant items left by the five generations that lived there.
Open Houses are the 3rd Sunday of the month, May through October, 1:00-4:00 PM Christmas Holiday open houses will be posted later on our website with times and dates.
Private Tour available upon request.
205 S. Prospect Street, Medina, OH 44256
Contact Info
205 S. Prospect Street, Medina, OH 44256