Medina County straddles the line between family-fun adventure and foodie destination with charming ease. And as sure as fall brings out a bouquet of red, orange and yellow to the trees, the season also produces an endless excitement in the area. From more than 40 parks stocked with activities to dozens of restaurants that would make any Food Network host gush, Medina County offers something for everyone, whether they're a day tripping nature lover or long weekend warrior.
Can't Miss Outdoor Things To Do In Medina County
Dig Into Some Of Medina County's Best Places To Eat
Can't Miss Outdoor Things To Do In Medina county
Ditch the tablets and phones and connect with the natural world here. (Well, keep the phone close for the must-post photo ops.)
Buckeye Woods Park, the largest park in the Medina County Park District system, offers hiking and biking trail options, playgrounds and a three-acre fishing pond. For a secluded forest-style hike, cross the bridge connecting Buckeye Woods to the Schleman Nature Preserve to see this undisturbed gem in Medina.
Thrill seekers can get in on the action too. Reagan Park and neighboring Huffman Park, both in Medina, offer a combined 12 miles of single-track mountain bike trails that offer a range of difficulties suitable for all riders (but beginners should stick to Huffman's easier trail).
Head to Valley City's Mill Stream Park for a family picnic or reunion. The hidden park along the banks of the Rocky River offers a large open-air pavilion and an indoor event space perfect for entertaining.
The Medina County Park System's Krabill Shelter is also a perfect spot to host a family event and comes complete with the 330-acre Chippewa Lake as a backdrop. Or soak up the last warm days of the year relaxing or fishing out on the lake itself thanks to a public boat launch for small craft, kayaks and canoes.
As the days get cooler, head to the Cleveland Metroparks' Hinckley Reservation to take in fall's changing colors from atop 350-foot tall ledges. The Whipp's Ledges formation tower over Hinckley Lake and were formed more the 250 years ago. The reservation is also a spring hot spot thanks to the annual March arrival of thousands of buzzards returning home after winter.
Plan ahead in the short term too by scoping out ice skating spots such as Franklin Park in Wadsworth and North Park in Brunswick.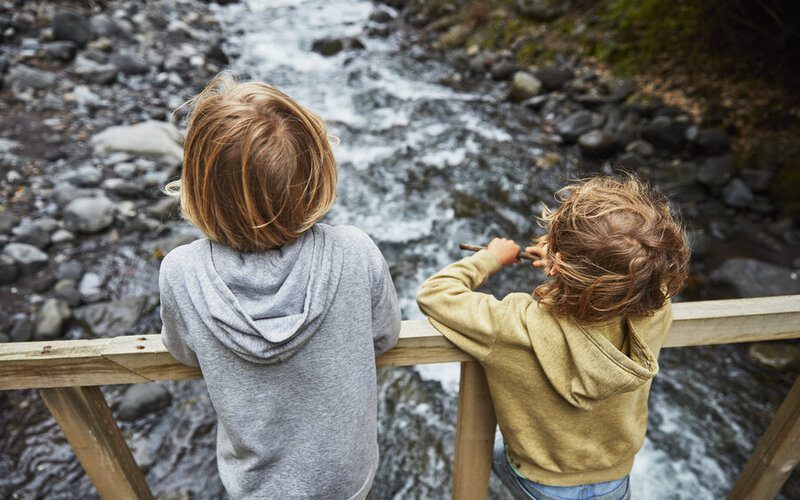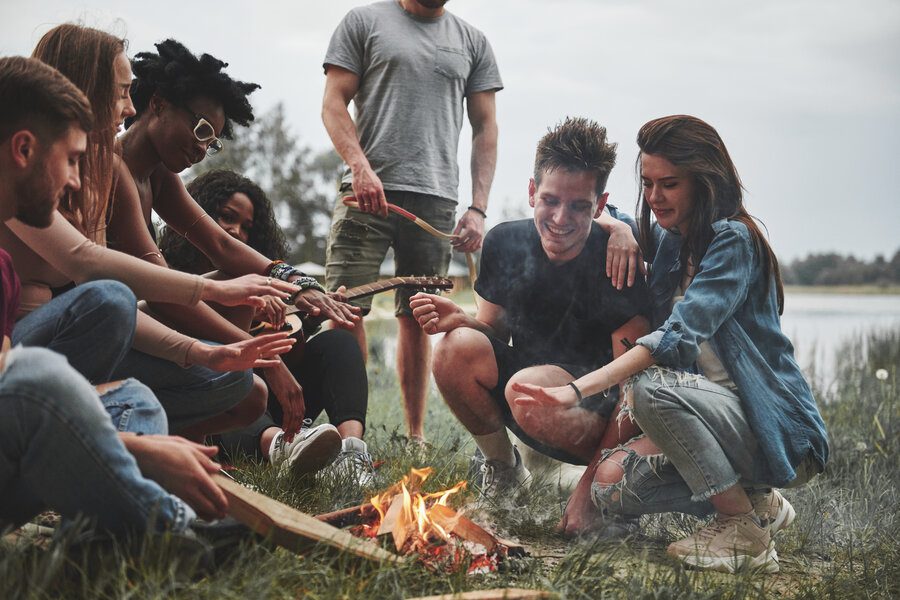 Dig Into Some Of Medina County's Best Places To Eat
Now that all that outdoor adventure has worked up your appetite, the county's distinct food and drink scene has some amazing things cooking up.
Start in Medina's picturesque and active public square, lined with shops and restaurants that use local ingredients — some from local farmers markets — such as 17 Public Square. The new spot in a mid-1800s-built historic building offers a great selection of craft beers and cocktails and a gastopub-inspired menu that includes appetizers such as a cheese board and hush puppies, burgers and more. Don't miss the gourmet mac and cheese made with a creamy blend of Gruyere, parmesan, goat and sharp cheddar cheeses for a comforting meal that's as good (or better) than mom could make.
A few doors down, Circles on the Square has dynamite doughnuts in creative combinations such as Cinnamon French Toast that are delicious anytime of the day. And just off the square, Thyme2's farm-to-table vibes offer a mix of gourmet and pub food sure to please any foodie such as macadamia nut crusted grouper. If wild combinations are your thing, Twiisted Burgers & Sushi in Medina offers inventive and classic takes on burgers, sushi and more.
But Medina County's food options offer so much more than just what's in the city of Medina. Gandalf's Pub in Valley City serves traditional Irish food as well as award-winning burgers. Try the Danny Greene Burger, which comes with corned beef, for a savory treat.
Galaxy Restaurant in Wadsworth is home to a steakhouse, sports pub and wine bar, an all-in-wonder of cosmic proportions that also sources beef from its own cattle farm, while Panini's in Brunswick features big-as-your-head sandwiches loaded with deli meats and hand-cut French fries.
Slow things down Italian style at D'Antonio's Pizza off the charming square in Lodi. The spot's been around for nearly 40 years and still serves up thick crust pizza pie that pleases.
Take a load off from your busy fall days with only-in-Medina County nightcaps. Beer heads should check out Wadsworth Brewing Co., which whips up brews such as Fry's Recliner Ale, a light, crips imperial cream ale, while Jilbert Winery and Filla Cellars Winery let vino lovers have their fill.
Do-it-yourself wine enthusiasts need to check out It's Your Winery, where they can experience making their own wine that they can pick up in five to nine weeks. Amateur vintners can choose from more than 50 varieties such as Rieslings, malbecs and more for their small batches.