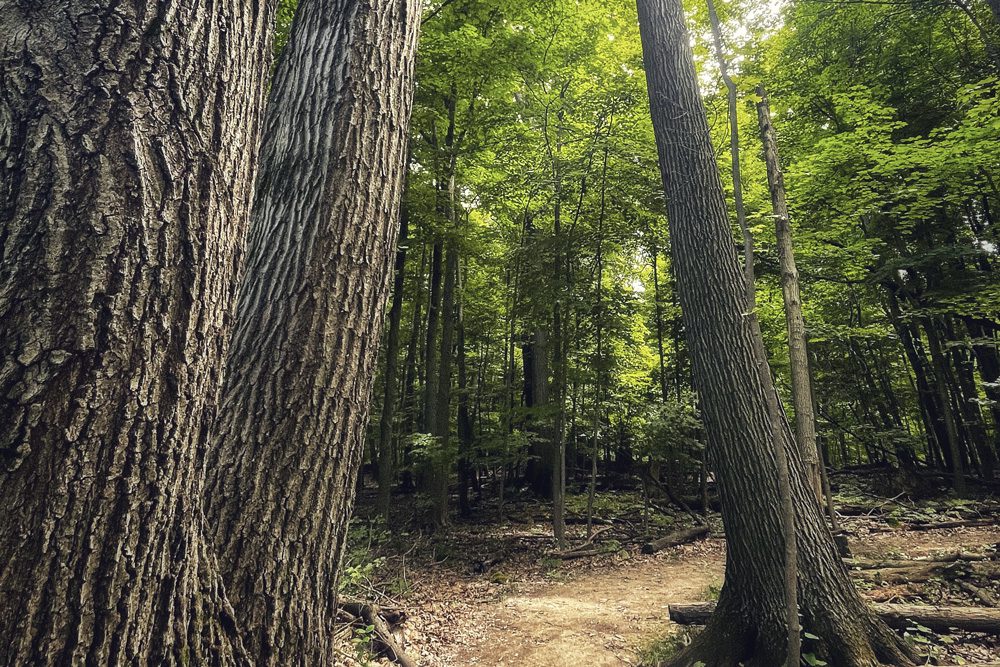 In the Northeast region of Medina County, we have two unique locations for hiking and recreation.  Whipp's Ledges, part of Hinckley Reservation, Cleveland Metroparks, where you can hike in the ledges which rise over 300 feet, and Princess Ledges Nature Preserve in Brunswick, part of the Medina County Park District, featuring a dramatic geology of sandstone outcrops and ledges.
In the central region of Medina County, the Medina County Park District provides access to the Chippewa Nature Areas.  The Chippewa Inlet Trail runs along the Chippewa Inlet from Buckeye Woods Park on State Route 162 to Chippewa Road.  Use the trail and see a vast array of wildlife. The Chippewa Rail Trail is an asphalt trail where wooded areas and ravines add to the scenic enjoyment of the area.  The Park District has obtained property on the southern border of Chippewa Lake and opened a public boat launch ramp.
Wolf Creek Environmental Center/Alderfer-Oenslager Wildlife Sanctuary is a diversity of habitats including meadows, a tall grass prairie, forests, ponds and wetlands which make this site an ideal location for environmental education opportunities.  The Center offers classrooms, a library, a lab, central gathering area and offices.  Pets, fishing and picnicking are not permitted at this location to help minimize disturbances to the natural communities.
Home to an active blue heron rookery and bald eagle nest, the Medina Marsh, is a 126-acre high-quality wetland complex in the floodplain of the West Branch of the Rocky River and is protected land along the river.
Killbuck Lakes offers opportunities for fishing, hiking, canoeing, kayaking and wildlife observation.  The lake provides important habitat for waterfowl to eat and rest during migration.
The Medina County Park District plans educational and recreational programs throughout the entire year.
Stay At One Of Our Favorite Hotels or B&Bs!